Contact Us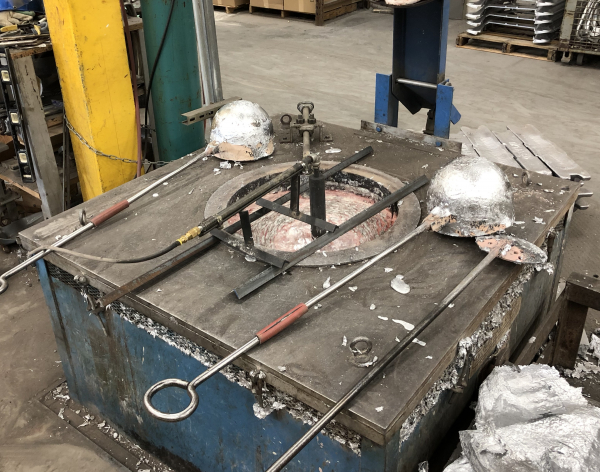 General Foundry Service degassing a pot of aluminum
Custom Casting Alloys and Alloying Solutions
Since 1946, General Foundry Service has been creating and performing the industry's best practices when it comes to meeting and pouring of aluminum or zinc aluminum. We specialize in multiple alloys and offer customized alloying solutions to reach the alloy's optimize physical properties.  
At General Foundry, we only melt two types of ingot, primary virgin ingot and certified B grade remelt, all of which comes with metal composition and chemistry certifications. From the moment we receive ingot we track it to the time it ships.
Our aluminum casting alloys include the following:
Our zinc aluminum casting alloys include the following:
Contact General Foundry for Customized Aluminum Casting Solutions Today
Contact us for more information regarding customized alloying solutions. For a quick and more accurate pricing request, please send us your project specs, drawing and/or models of what you are looking to achieve, and we will get back to you with pricing details as quickly as possible.